It is with great pleasure that I introduce Andrew Hale, our Director of Development! Andrew joined me for a short interview where I got to learn more about him, his role at Deep Space Robots, and what makes him tick.
Meet Andrew, Director of Development
As the Director of Development, Andrew's role involves shepherding tech choices that DSR makes for new and existing products and making sure our developers have the tools and resources they need to succeed. On any given day, you'll either find him making broad architectural choices for projects, or working on day-to-day development work. At the end of the day, Andrew really enjoys development and relishes any chance to to "get down in the trenches" to keep a finger on the pulse of projects that DSR works on. Personally, I'm always psyched whenever he jumps into a project I'm working on. It's always a great opportunity to learn something new and "see the master" at work, so to speak.
What's Got You Excited Right Now?
As far as work, Andrew is super excited about the new types of clients that DSR is currently expanding to work with, which are providing more opportunities to work on projects that are more creative, design-oriented, and less utilitarian. This is in large part to Lillian's efforts on the business development side, I might add. Personally, however, Andrew also very much enjoys working with his hands and is in the process of building a barn! He had some really cool things to say about how it relates to his work with DSR:
I see lots of analogues between the work that I do for DSR and physically building things. A lot of the processes, motivations, care, thought, and effort are very similar. You need broad understanding of your projects and diciplines, but you also need technical skill to actually build the thing... then everything in-between matters too. We go through stuff like that all the time here at Deep Space; we're shifting pieces around and making sure we can build great products in a timely manner and making sure we can keep everybody working efficiently.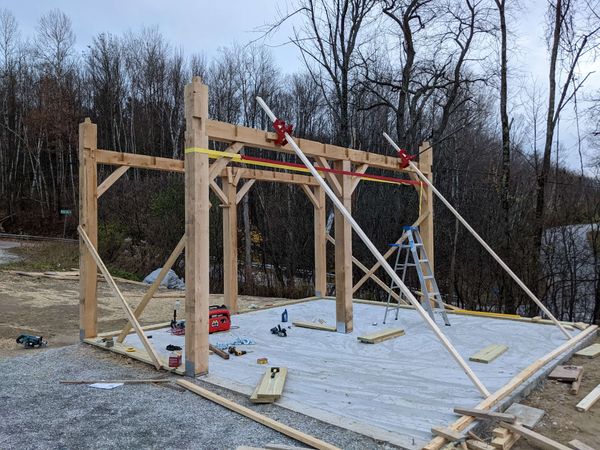 Let's Talk Deep Space
When asked about his favorite part of working for DSR, Andrew summed it up so well. "The way that we pursue work and the way that we prioritize people." Love it!
I really enjoy being in a production environment and building things that make people's lives better. But, a lot of times production environments are characterized by hard deadlines, working long hours, and abusing the workforce to get the work done. That's not something that happens at Deep Space Robots. Times where everyone has to pitch in and put in long hours is definitely the exception and not the norm.
One thing DSR started this year was having a Friday afternoon team game time. Andrew had an interesting way of explaining the way this game time kills his momentum, but in a healthy way! He explained to me how it helps him to wrap up whatever he's working on by the end of the day on Friday and prepares him to enter his weekend having put the work down.
That's just one of the mechanisms we use at DSR to have a healthy work life balance. It's not just something we do lip service to. We are actually thinking through how to do good work, getting stuff out the door, but not hurting the people that are doing the work.
Final Notes
When Andrew isn't crushing it at Deep Space, you can find him doing wood working (did I mention he's building an actual barn!?), trying his hand at photography and drawing, and enjoying the beautiful state of Vermont on an early-morning hike.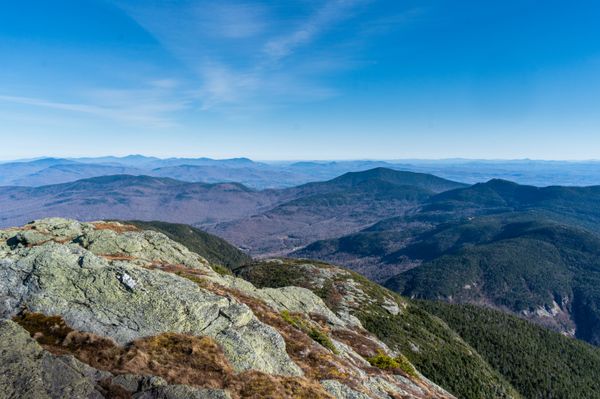 Andrew is such a valuable team member and executive here at Deep Space Robots. We're so grateful for everything that you do!
If you have a question about Deep Space Robots or a project you want to create, get in touch! Contact us here. We would love to hear from you, and help make something astronomical!